Treat Yourself, Last Spots on Luxury Aussie Escapes with Abercrombie & Kent
11th September 2021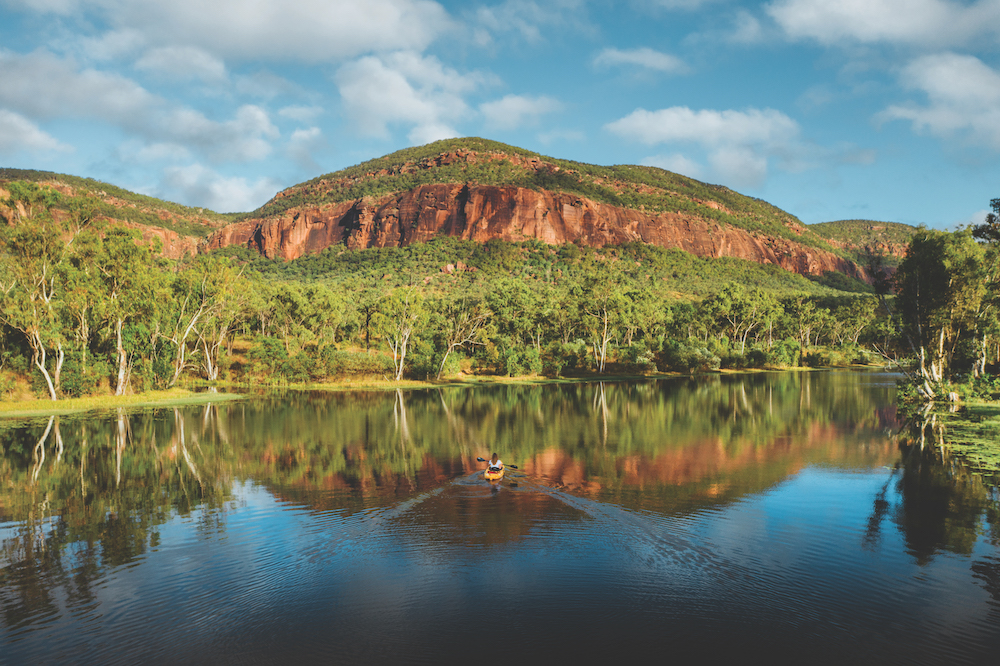 This year has been one that's challenged all of us in some way, and it's now more than ever that we need a holiday. Some time to relax, recuperate and appreciate the many wonders Australia has to offer. The luxury travel experts at A&K have crafted a selection of indulgent escapes around the country, each offering the perfect balance of active adventure, epicurean delights, and stylish stays, perfect for a much-deserved spring sojourn. With spots filling fast, explore upcoming small group journeys below, and reach out to A&K's expert Journey Designers to learn more or book a last-minute getaway.
Escape to the wildlife, landscapes, and artisanal delights of the Apple Isle
Explore the very best of the Apple Isle on this captivating small group journey with no more than 16 travelers which combines culture, history, wilderness, and a healthy dose of adventure. Marvel at the myriad spectacular landscapes and heritage-listed natural wonders, from Lake St Clair and Cradle Mountain to Flinders Island and Freycinet National Park. Taste the cornucopia of epicurean delights from award-winning whisky to Bruny island's celebrated cheeses. Dive into Tassie's thriving creative scene, from lauded Mona to Risby Cove Gallery and the art town of Sheffield. And bed down in complete luxury, with stays at some iconic Tassie lodgings from MACq01 and Verge to Peppers Cradle Mountain Lodge and renowned Saffire Freycinet.
Tasmania: Wine, Wildlife & Wilderness – A Limited Edition Small Group Journey
Departing 09 October 2021, priced from $11,445 pp twin share
Click here to see the full itinerary
Tour Australia's ethereal Top End by private air
Be spellbound by the ancient wonders of Australia's Top End on this 8-day immersion with just 10 lucky travellers. From the tropical capital of Darwin to the storied plains of Arnhem Land, led by local guides you'll take a deep dive into Aboriginal lore and traditional stories of life on the land. Be captivated by the majesty of Kakadu on land and water, and be immersed in this biodiverse region with a glamping safari in Mary River at breathtaking Bamurru Plains. An all-encompassing adventure, this journey will see you humbled by history, enthralled by picturesque landscapes, and enchanted by a kaleidoscope of wildlife.
Traditions of the Top End – An Air Safari
Departing 30 September 2021, priced from $9,600 pp twin share
Click here to see the full itinerary
Explore Queensland's contrasting wonders from end to end
Contrast Queensland's rich outback spirit with the pristine natural wonders of the Great Barrier Reef and the remote Cape York peninsula on this adventure which combines the ancient landscapes and untamed wilderness of Mount Mulligan, a working cattle station in the Atherton Tablelands, with the rich marine life of tropical hideaway, Lizard Island. An exhilarating helicopter trip from Horn Island to Roko Island in the Torres Strait reveals hundreds more pristine islands and beaches as well as the region's rich pearling heritage. Travelling with no more than 10 others by a combination of private 4WD vehicle, charter aircraft and helicopter maximises your time spent in each destination.
Outback to the Reef by Air – A Small Group Journey
Departing 08 October 2021, priced from $12,500 pp twin share
Click here to see the full itinerary
For more information, visit Abercrombie & Kent