Bistro Moncur, Bar Moncur, The Woollahra Hotel and Moncur Cellars Join The Luxury Network Australia
14th January 2020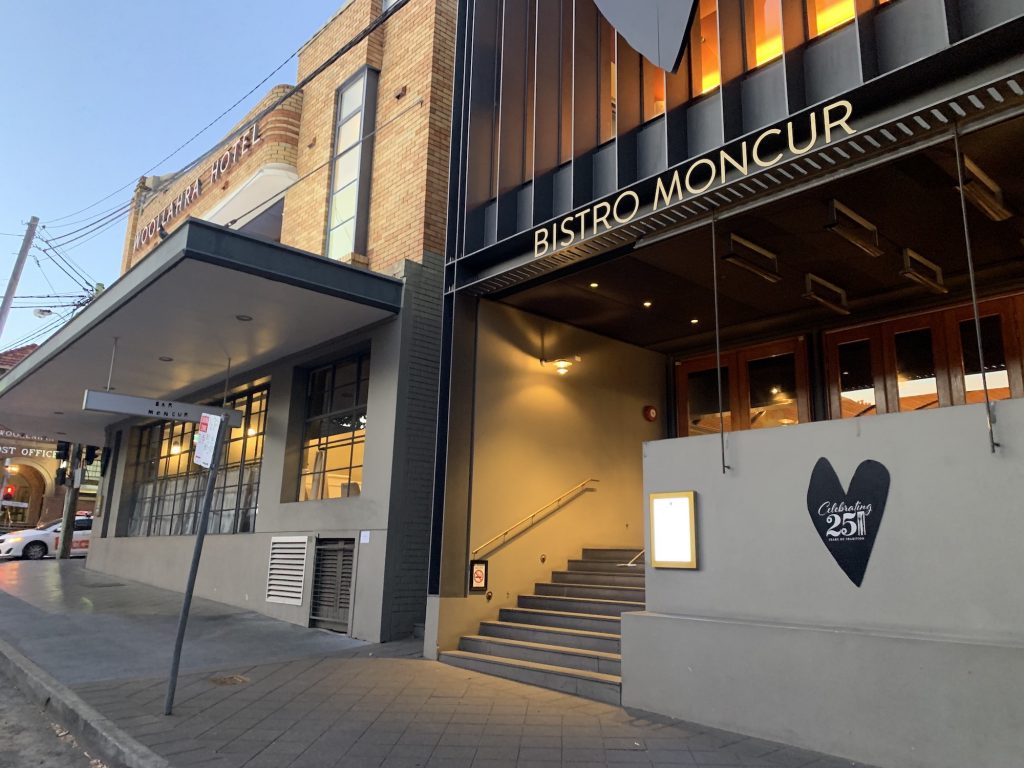 The Woollahra Hotel, a family business founded in 2019, is one of Sydney's most Iconic hospitality establishments.  Specifically, The Woollahra Hotel is a community focused and progressive institution offering exceptional food, wine and service.
According to Simon Barbato, General Manager of the Woollahra Hotel, "The venue in its entirety has an inviting experience for all ages to enjoy. Our aim is to be the cornerstone and pillar of the community where guests and locals alike feel welcomed to relax, unwind and socialise".
The venue offers extensive options for functions and events across its portfolio of well-appointed and adaptable event spaces and bars listed below.
Bar Moncur is an elegant cocktail bar that is the perfect space for a pre-dinner champagne, post diner martini or your own exclusive event. The Hotel also incorporates Moncur Cellars, which is a beautiful timber panelled liquor store following Bistro Moncur styling and providing exceptional customer service. Moncur Cellars plays host to an extensive tastings schedule delivered by many of its domestic and internationally renowned wine makers.
Bistro Moncur is a critically acclaimed and multi award winning restaurant with an ongoing 27 year legacy.  With its famous domed roof and full length artwork, is at the heart of the venue offering traditional French Bistro cuisine. The atmosphere is relaxed, enjoyable and elegant, catering for its locals along with international guests.
The Queen Street Lounge offers its own private entrance, amenities and full-service bar that presents a refined cocktail space that easily converts into a large private dining space or theatre style offering for more formal occasions.
The large outdoor terrace boasts a huge full-size vertical garden that creates a fresh and vibrant space for casual outdoor dining. The Terrace bar doubles as fun yet exclusive cocktail function space providing guests with their own u-shaped bar that captures the atmosphere of the terrace and its entertainment offering.
The main bar on level one is an inviting and relaxed space where patrons can enjoy casual dining in the refined leather fluted booths or sophisticated terrazzo top high tables.
Overall, The Woollahra hotel and Bistro Moncur have significantly contributed to the amenity and reputation of this area of Sydney. The owners and operational team are focused, passionate and committed to enhancing the legacy of the Woollahra Hotel.