Singapore: A Hub for the World's Wealthiest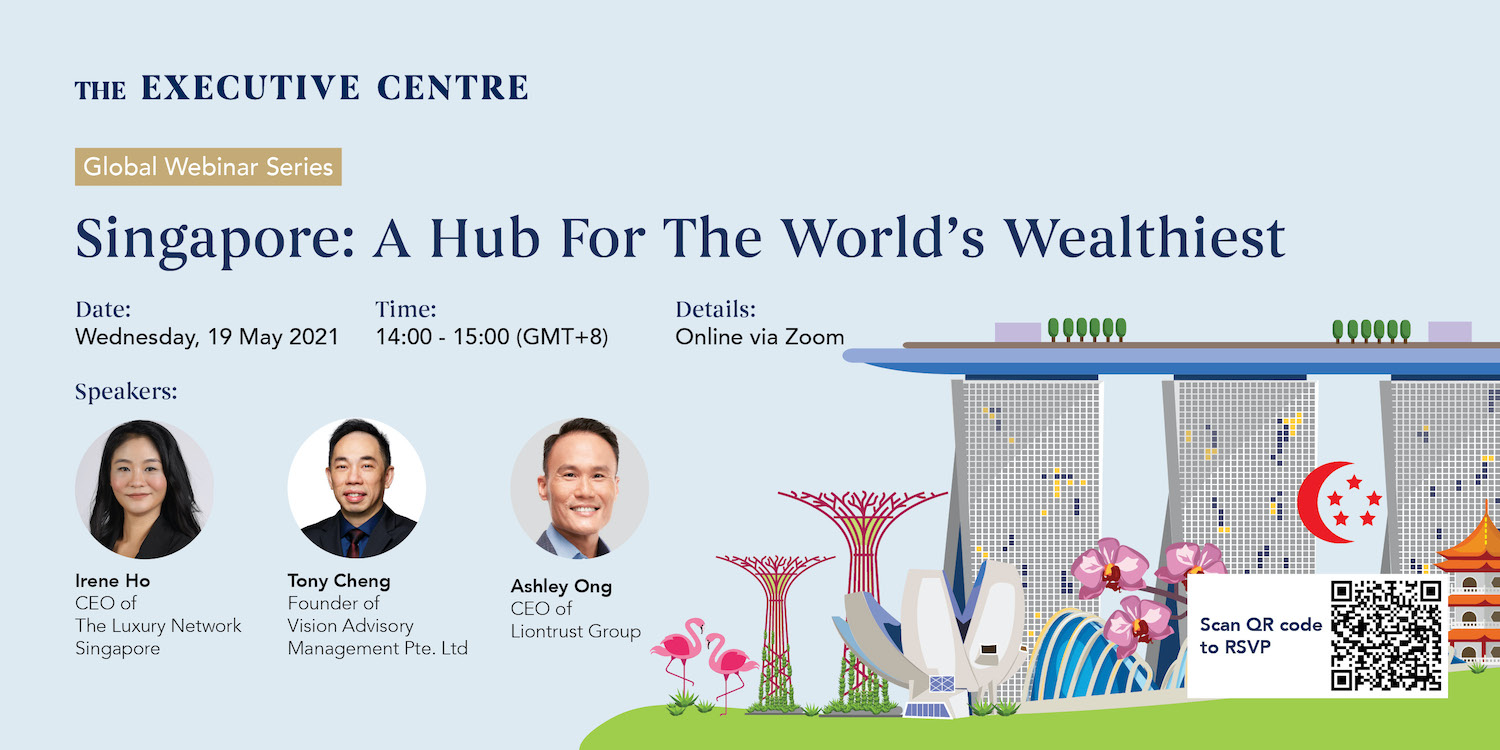 Join us in an exclusive joint webinar with The Luxury Network Singapore alongside Vision Advisory and Liontrust Group to learn why Singapore is rapidly securing its position as a Hub for the World's Wealthiest.
Discover what a 'family office' is, the benefits of setting one up in Singapore, why legacy & estate planning is important, and why many high-network individuals (HNWI) choose to set up a trust in Singapore.
Fun-Fact: Did you know Google Co-Founder Sergey Brin is one of the latest HNWI to open their family office in Singapore?
---
Date
Wednesday, 19 May 2021
Time
14:00 – 15:00 (GMT+8)
Details
Online via Zoom
Scan code to RSVP

---
This Community Event is brought to you in partnership with TEC Member, The Luxury Network Singapore.
If you'd like to collaborate with the TEC Community please send an email to globalcommunity@executivecentre.com