Work Club partners up with The Luxury Network's Archie Rose at a Virgin Business Class Lounge pop up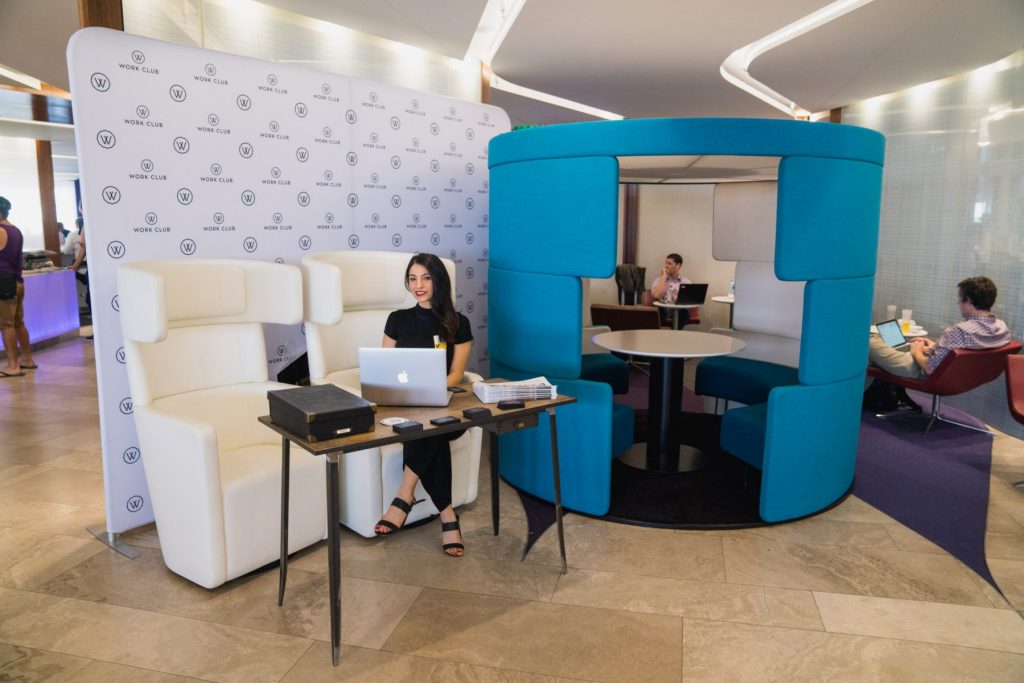 Work Club partnered with Virgin Australia to launch their "Meeting of the Minds" channel in Virgin's In-flight Entertainment. Work Club created a small space within the Virgin Business Class Lounges across Australia in celebration of this partnership.
They collaborated with Archie Rose to add an additional 'experience' to the space to entice travellers to visit. Archie Rose, a boutique gin blender in Sydney, was able to access new clients through offering gin tastings in the bespoke space. Travellers were able to pop in, find out more about Work Club and taste some of Archie Rose's unique spirits at the same time.